Pathogenics targets the root cause of illness so can help with any condition that is caused or exacerbated by any sort of pathogen. This can be a specific diagnosed illness or a collection of unexplained symptoms. This includes physical symptoms such as pain, headaches, skin issues etc, but also neurological symptoms such as anxiety, overwhelm, anger and depression.  Pathogenics can help with a wide range of symptoms and often those conditions that mainstream medicine have not been able to help you with.  Some of the most common complaints are listed below.  Please get in touch if your symptoms are not listed.
Anxiety
Depression
Overwhelm
Anger
Poor Concentration
Brain-Fog
Memory Problems
Fatigue
Chronic Fatigue
Low Energy Levels
Lethargy
Can't be Bothered
Poor Sleep
Can't Sleep
Night Sweats
Auto Immune
Lupus
Muscle Aches & Pains
Muscle Weakness
Arthritis
Joint Pain/Swelling
Oedema
Gout
Pins & Needles
Neck & Shoulder Pain
Headaches
Tremors
Migraines
Cramping
Cold Extremities
Raynaud's
Aversion to Light/Sound
Neuralgia
Lyme Disease
Urinary Issues
Cystitis
Thrush
Discharge
Sexual Dysfunction
Painful Intercourse
Period Pain Irregular Periods
Heavy Periods
Infertility
Menopause Symptoms
STI's
Kidney Stones*
Skin Conditions
Eczema
Psoriasis
Acne/Spots
Verrucas
Warts
Dandruff
Athelete's Foot
MRSA
Nail Fungus
Cellulitis
Cold Sore's
Genital Herpes
Dry Flaky Skin
Itching
Scalp Itching/Spots
Impetigo
Digestive Issues
IBS
Constipation
Diarrhea
Wind & Bloating
Ulcers
Gall Stones*
Heartburn
Indigestion
Food Intolerances
Sugar Cravings
Candida Overgrowth
Nausea
Nasal Problems
Sinusitis
Mucus
Phlegm
Seizures
Asthma
Persistent Cough
Lung Tightness
Breathlessness
Recurring Cold/Flu
Swollen Glands
Eye Problems
Dry Eyes
Itchy Eyes
Red & Sore Eyes
Conjunctivitis
Blepharitis
Ear Ache
Ear Itching
Blocked Ears
Dizziness
Feeling Off-Balance
Tinnitus
Dental Problems
Bleeding Gums
Receding Gums
Teeth Grinding
Jaw Pain
Gingivitis
Mouth Ulcers
Cold Sores
Metallic Taste
*Stones can be reduced rather than completely removed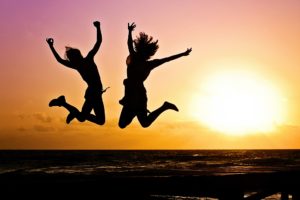 Pathogenics is most helpful with chronic conditions where the individual has been 'living with' a set of symptoms for some time. Often symptoms such as fatigue, headaches, pain, itching on so on… become part of your 'norm' and are explained away by a justification of 'it's my age', 'it runs in the family', 'it's because I'm stressed', 'menopausal' etc. Whereas actually there is a reason, and you don't have to live with it.
Pathogenics does not normally get involved with acute symptoms that the immune system is dealing with – as we want to keep the immune strong and active. For example, a common cold or bout food poisoning that you would suffer intensely for a brief period and the immune would deal with. Whereas, any symptom or illness that stays with you over a long period of time or is getting worse is an indicator that the immune is not dealing with it.
How it works
The practise of Pathogenics uses the principles of Quantum Theory, that we are all energy, and all connected through an invisible web in the zero point field. We are able to connect to your energy field and detect and then clear pathogen energy signatures in the body, regardless of where you are in the world. The science works on similar principles to Reiki Distance Healing that has been tested and scientifically proven. Although this area of science is still in its infancy there is now scientific proof that distance energy healing is effective. 'Pathogenics' is not the same as reiki healing but it is useful to talk about it in relation to reiki as the scientific methods are very similar, however we don't use 'reiki energy'.
If you want to know more about the science, then this article is a useful start and refers to other articles that you may find interesting. I still get 'lost' in the science but like many things in our world such as Wi-Fi and aeroplanes, I have no idea how they work – I just know that they do! Once you start to feel your symptoms disappear and healing taking place then so will you. The good news is that this process works whether you choose to believe it or not – it doesn't matter, this is not the 'placebo effect' taking place. An open mind is all you need.
An introduction to the science of energy healing:
https://www.equilibrium-e3.com/images/PDF/The_Science_Behind_Distant_Healing.pdf
The Journey to Wellness
Choose a package from the Prices tab. I can advise which would be most relevant for you if you are unsure.
Then you complete a short form regarding your history and symptoms.
Make payment
I test you against the pathogen lists that you have selected, or we have agreed on.
Clearings can start immediately once this initial consultation has been carried out.
You start to heal.
All work is done remotely so no need to travel.
This allows me to help you wherever you are in the world – there are no limits.