Have you ever been curious about Dowsing?
Would you like to learn an easy way to tap into your inner guidance and assist with life's dilemmas?
Have you tried dowsing and given up, or lost confidence in your ability?
Would you like to learn more ways to use a pendulum in your everyday life, or use it with clients in your existing healing practice (very useful for herbalists, homeopaths, naturopaths, energy healers, aromatherapists etc)?
This four-part workshop is suitable for complete beginners, those who have already dabbled and would like to learn more, or practitioners who would like to add some useful tools to the toolkit. You will be taken through the fundamentals of dowsing in a comprehensive way ensuring that you are able to dowse with accuracy and integrity, learning new skills each week to help with many areas of your life. It's fun, interesting, easy to learn, and is life changing!
Lesson 1 – Dowsing Basics
This lesson covers how to prepare for your dowsing session and gets you started in the correct way, enabling a strong foundation to build on.
Lesson 2 – Balancing Chakras for self and others
Learn about the importance of Chakras and how you can balance them for yourself and others.
Lesson 3 – Intolerances and Supplements for self and others
Learn how to detect food intolerances for yourself and others. This is a useful guide to improve your health and eating habits. Sort out your supplement cupboard! Find out which pills and potions are useful, and which are a waste of money.
Lesson 4 – Clearing Trapped Emotions for self and others
Discover any trapped emotions held in the body and learn how to send crystal and Bach flower energy to assist healing.
Each course is run over a four-week period.
Each lesson is 60-90 minutes depending on numbers and interaction.
Each course is limited to 6 participants.
All lessons will be recorded and sent out to you after the lesson so you won't miss out if you can't make it live.
I loved this course! I am a Reiki Master so have dabbled with dowsing many times over the years but never felt confident with the guidance I was getting back, I wasn't even sure I was using it properly. Doing Rachels Dowsing Course has helped me with the structure of Dowsing and I am now a regular Pendulum user, in fact I can't seem to do Healings without it since the Course. What I liked about it was that it was structured in a way that allowed me to understand the guidelines of Dowsing, how to use it in really practical ways and also the importance of respecting the energy and connection that is needed to get the accurate guidance. Rachel is such a wonderful teacher and she guides you through each section, its a really fun, relaxed and inclusive course. If you would like to know how to use your Pendulum in a ethical accurate way then this is the Course for you.
About Rachel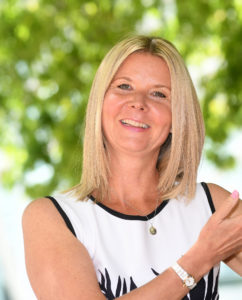 Rachel is a Pathogenics Practitioner who uses dowsing and energy healing every day in her work with clients.
She is a lifelong learner of all things metaphysical, a reiki master, a collector of oracle cards (addicted even!), a huge fan of natural solutions for health.
She has an overriding passion to share her knowledge of dowsing with the world and is already writing the next course….!